Antler Cemetery Association, Inc. 2020 Raffle
Drawing to be held March 28, 2020 at the Antler Outlaw Shack
Raffle proceeds to be used to complete the tree planting project at the cemetery.
56 six-foot tall evergreen trees were planted in 2019.
We have plans to plant about 65 more of the same trees in 2020.
*See below for where to purchase.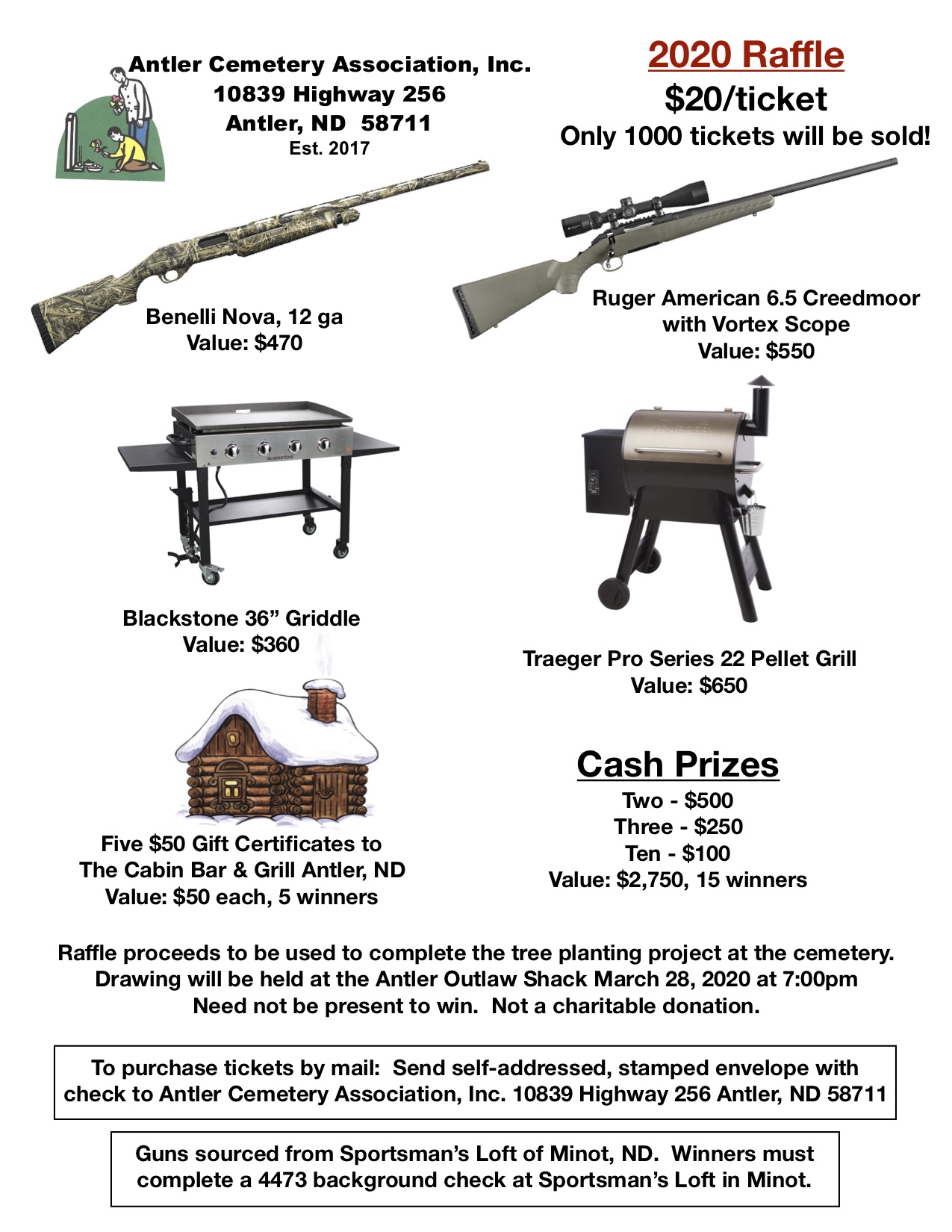 Raffle Tickets Available at:

The Cabin Bar & Grill - Antler, ND

Cameron Hardware - Sherwood, ND

Hefty Seed - Mohall, ND

The Naked Moose - Loraine, ND

Nodak Insurance - Bottineau
Brent Christenson Agency

Sportsman's Loft - Minot, ND

Tc Nursery - Burlington, ND

Board members of Antler Cemetery Association, Inc:
Roger Artz
Kenny Tofteland
Mark Jorgensen
Wendy Haugen
Wade Feland

By Mail:
Send self-addressed, stamped envelope with check to:
Antler Cemetery Association, Inc.
10839 Highway 256
Antler, ND 58711